Perfect For Parents & Grandparents That Want To Make A Difference In The Lives Of Their Kids And Grandkids
You Get All Four Audio Adventures,
16 CDs In All...
2 Of Each Adventure!
Plus High- Quality MP3 Downloads
Designed For Kids 6-16…
But Loved By Listeners Of All Ages
Kids love the exciting stories and engaging characters
Teens love the non-stop action and epic adventures
Parents love the biblical and moral values
Grandparents love the history and eternal truths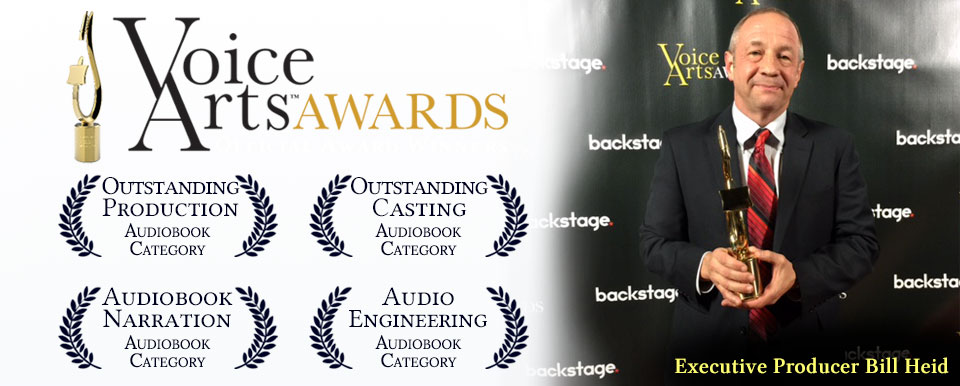 ---

---
Special "Double Your Order" Offer
Plus, you get even more...
Audio Adventure Set Bonuses
Special Bonus #1:


Four Complete Study Guide & Discussion Starter Sets

Over 100 pages of discussion points, history-learning guides and story-related Bible studies. These downloadable study guides and discussion starters were designed by Christian educators as complete story curricula to complement each audio adventure. The study guides provide great ways to talk to your kids about the lessons learned in each audio adventure and how they can be incorporated into their day-to-day life.
Special Bonus #2:


All Four Award Winning Soundtracks

You will receive high definition MP3 downloads of all the original music by Emmy-winning composer John Campbell for each audio adventure. We're thrilled to be the first company releasing John Campbell's scores as collectible soundtracks.
Special Bonus #3:


Beautiful Poster Art From Each Of Our Audio Dramas

Beautiful, printable copies of some of the most challenging and motivational quotes from each audio adventure. Simply download the high resolution PDFs, print and frame for timeless inspiration.
Special Bonus #4:


Four Limited Edition Henty Collector Coins

You will receive all four of our ultimate Henty collector's coins (one for each drama) featuring iconic representations of each of our audio adventures. Ornately designed, masterfully engraved, and sure to inspire. Each coin is valued at $29.95 and captures the spirit of G.A. Henty's literary works. Total value of the coins is $119.80.
12 Great Reasons To Buy "Audio Adventures" For Your Kids Or Grandkids!
Audio Adventures are guaranteed to hold your child's attention for hours because they are fun and extremely engaging
Audio Adventures support attention span and focus
Audio Adventures teach Christian history in a fun and exciting way – kids begin to love history instead of dreading it
Audio Adventures support vocabulary and comprehension and fluency
Audio Adventures teach children strong moral values and biblical decision-making
Audio Adventures support listening ability and conversation skills
Audio Adventures helps support dynamic memory and retention
Audio Adventures provide real heroes for Christian kids
Audio Adventures can unlock your child's mental potential and can even improve grades in school
Audio Adventures help children develop creativity and imagination
Audio Adventures teach children how to apply their faith in practical "real-life" situations
Turn ordinary drive time into family fun and adventure time
Here's What Our Customers Are Saying...
This is like Disney© for the ears.
We love Heirloom Audio. They are excellent quality!
What Heirloom Audio has done is incredible. It is a dream come true for me as a parent and it will bless my children more than I can imagine. God will see to that, I am certain.
Great products, great people! Want family-friendly Christian entertainment you can trust? Look no further.
Fantastic!! Great historical adventures that build character and give anyone an excitement for history!
Amazing quality, amazing content. Heirloom Audio brings history to life like never before!
Thank you for providing such great faith promoting, liberty defending, entertaining productions. We love Heirloom Audio!!!
We have all girls and they have LOVED every single product from you-we have them all and they listen to them again and again. Thank you for your wonderful ministry.

I listen to these every day on the way to work!
These stories have forced me to dust off my imagination and actually use it! Imagination, in general, is almost a lost art.

I like to listen to these Audio Adventures while I'm working in the garage.
My kids love listening to these, but I really love them too.
Rave Reviews For Our Audio Adventures!

It will keep you on the edge of your seat and you'll love it! It's history coming to life!
- Chris Anthony
Voice of Chris on Adventures in Odyssey™

Executive Producer Bill Heid totally created a masterpiece. I loved it!
- Katie Leigh
Voice of Connie Kendall on Adventures in Odyssey™

To be able to create stories that speak to our emotions in a fun and exciting way is great, so I'm happy to be a part of it.
- Sean Astin
Actor (The Lord of the Rings, Rudy)

Great scripts, great pacing, great job!
- Billy Boyd
Actor (The Lord of the Rings,
Master & Commander)

These are great stories!
- Joanne Froggatt
Actress (Downton Abbey as Anna)

Makes history exciting!
- Kelsey Lansdowne
Actress (Curious George)

They're taking very historic stories and really humanizing them, so you get to live these wonderful battles, but through the eyes of some really great and lovely characters. So well-written!
- Helen George
Actress (Call the Midwife)

These tales are about individuals who are morally active, who are intelligent, choosing to do the right thing - - and they're affecting the course of history by doing it. That's why they're relevant.
- John Rhys-Davies
Actor (The Lord of the Rings, Indiana Jones)

ALL-Your-Money-Back Lifetime Guarantee!
Because this Audio Adventure learning system is so incredibly effective… and because it is a true chemical-free way of improving attention span and learning… it is being sold with the most unusual guarantee in the world. Check this out: Let your child listen to an Adventure each day for 20 minutes. (More if you like!)
Then watch and listen to your child each day to see and hear real tangible learning results… attention span… vocabulary… fluency… even a better attitude… right before your eyes.
You will be thrilled with your child's safe, rapid and dramatic increase in mental focus, attention span, vocabulary and fluency. However, if you are not satisfied, simply return the Audio Adventure learning system (The 4 Audio Adventures) with a short note about how your child used the program (for 20 minutes a day) and followed the easy instructions (you simply let them "listen and learn" each day) and then "Heirloom Audio" (the only learning company authorized to make this promise) will send you... all your money back and another $10 on top of that!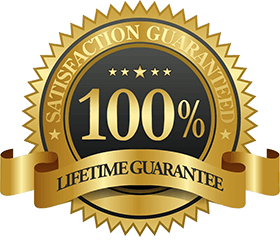 And guess what? This is not a 10-day guarantee. This is not a 30-day guarantee. This is not even a 90-day guarantee. This is a lifetime guarantee!
How can Heirloom Audio offer a Lifetime... all-your-money back guarantee on the Listen and Learn program?
Well, you can only make that type of guarantee… if… you are 100% certain your system is going to unlock the natural hidden learning potential of every child that participates.
Three Order Options To Choose From: It's Easy!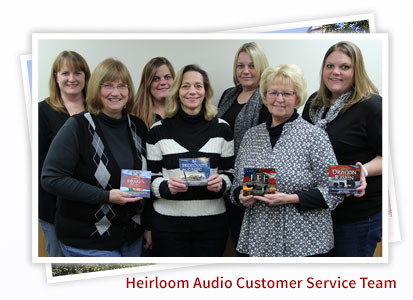 For Fastest Service: Click the "ADD TO CART" button at the bottom of this page, and it will take you to our 24-hour secure online order form.
For Fast Service: Have your credit card ready and call our Priority Order Hotline and tell one of our friendly staff members you want to order Heirloom Audio's Four Audio Adventure Set. They'll take care of the rest. The number to call is 1-877-327-0365.
To Order By Check Or Money Order: CLICK HERE to print the "Pay By Mail Form" and send it along with your payment of $97.00 (free shipping and handling) for Heirloom Audio's 4 Audio Adventure Set:
Heirloom Audio Productions
Attn: Heirloom Audio's Four Adventure Set
2200 Illinois Rt. 84
P.O. Box 362
Thomson, IL 61285
Checks and Money Orders should be made payable to: Heirloom Audio Productions.
For Questions Or To Order Over The Phone Please Call 1-877-327-0365
8 Hours Of Captivating Wholesome Entertainment
For The Entire Family
Four Audio Adventure Set
Two Of Each Drama

One Set For Your Family And One Set To Give Away!
(16 CDs In All!)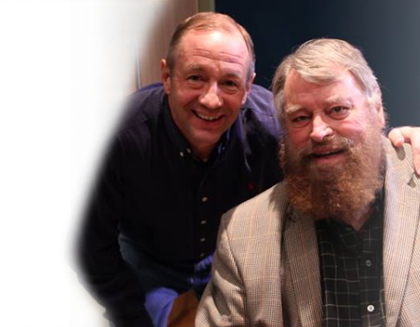 ---

Ships For Free To The U.S.!