New Audio Adventure Series Entertains, Educates & Inspires!
Finally... A Christ-Centered Christmas Gift Your Grandkids Will Love And Their Parents Will Thank You For!
5-Star
Family-Friendly

Audio Adventures Offer Captivating "Worldview" Entertainment For Families Who Care Deeply About The Content Their Children Are Exposed To!

Dear Christian Grandparent,

If you're looking for "5-Star" Christian entertainment that your kids will love to listen to, this will be the most important message you will ever read.

Here's why...

The Adventures in Odyssey™ audio series has been a family favorite for decades. I think it's because parents love Christian content that is both safe and fun.

We all trust Adventures in Odyssey™ to "deliver" … without being worried about what our kids are going to be exposed to.

In fact, I think "Odyssey-style" audio programming has been so remarkable that it's left many parents wanting more.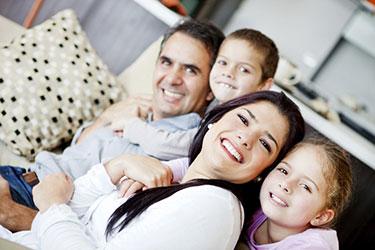 That's why I'm writing to you today with some good news for Christian families that care about the media their children are exposed to.
I'm excited to announce that the former writer, director, and sound designers of Adventures in Odyssey™ have created a brand new audio series that's getting 5-star reviews across the country.
And, like Adventures in Odyssey™, the new audio series is true family-friendly entertainment you can trust. It also delivers thrilling stories of adventure that are strong on "worldview" -- but also a lot of fun.
Makes History Come Alive As Never Before
Each Audio Adventure, based on the writings of renowned Christian history author G.A. Henty, takes your children into a new world of historical adventures they have never experienced before.
But Audio Adventures are not ordinary readings of Henty's text. They're not boring audio book stories or lectures.
Every Audio Adventure is a full-length audio drama produced, written, scored, and performed by some of the biggest name talent in Hollywood and television today...
From Emmy Award winning composers and Adventures in Odyssey™ screen writers and producers – to superstar actors from such blockbuster movies and TV shows as Left Behind, Lord of the Rings, Star Wars, Dr. Who, The Hobbit, Chronicles of Narnia, Monumental, and Downton Abbey.
Including: Kirk Cameron … Sean Astin … John Rhys-Davies … Brian Blessed … Brian Cox … Tom Baker … and Anthony Daniels (C3PO) … to name just a few.
The dramas pair a famous historical adventurer with a fictional young companion so your children can imagine themselves coming along with the hero on their own adventure!
Designed For Kids 6-16...
But Loved By Listeners Of All Ages
Kids love the exciting stories and engaging characters
Teens love the non-stop action and epic adventures
Parents love the biblical and moral values
Grandparents love the history and eternal truths

Winners of Twelve Voice Arts Awards
Here's just a sampling of the first eight Audio Adventures you and your grandchildren will be treated to as part of the Greatest Gift Audio Adventure Series:
Captain Bayley's Heir
Tale of the Old West filled with colorful characters, exciting adventures, and a heart-tugging finish.
In The Reign Of Terror
A heartwarming story of family and friendship during the French Revolution.
The Cat Of Bubastes
From the shimmering sands of ancient Egypt, comes an epic tale of mystery, intrigue, and suspense.
Beric The Briton
Captured by the Romans, trained as gladiators, and placed in the service of Emperor Nero himself!
The Dragon & The Raven
The Danes have swept over England. Can two young warriors turn the tide and save their world?
With Lee In Virginia
Vincent finds himself in a thrilling adventure when he joins the cavalry during a time of civil war.
In Freedom's Cause
Can one man's faith and vision inspire a group to defeat the mightiest military on the planet?
Under Drake's Flag
Experience the swashbuckling tale that pits faith against fear, and helps Ned grow into a man.
Instills character, courage, and conviction in your children in a way watching secular television never can.
As a parent and grandparent myself – and a Christian and an American – I find it both distressing and scary to bring up children in a society that is becoming coarser and cruder with each passing decade. And in a society of declining morality, I shudder when I consider the kind of world our children are growing up in today!
That's why I have invested so much of my time and money … and my heart and soul … for the past few years to create the Greatest Gift Series – to help you give your children the faith-based inspiration and values they are not getting from society at large.
And as a Christian parent, you already understand that you are the most essential part of giving them that guidance and wisdom. In fact, the Bible implores us to deliver these vital lessons, ideas, and values to our children...
Proverbs 22:6: "Train up a child in the way he should go; even when he is old he will not depart from it."
Timothy 4:10-11: "Our hope is in the living God who is the Savior of all people and particularly of all believers. Teach these things and insist that everyone learn them."
Psalm 78:2-4: "I will teach you hidden lessons from our past—stories our ancestors handed down to us. We will not hide these truths from our children; we will tell the next generation about the glorious deeds of the Lord."
Deuteronomy 6:5-9: "Take to heart these words I give you today. Repeat them to your children. Talk about them when you are at home or away, when you lie down or get up."
Invest in the Greatest Gift Series Today
Your satisfaction – and your family's --
is 100% guaranteed.
Today I am inviting you to accept a 100% No-Risk investment in the next generation – and see first-hand the difference our Audio Adventures can make in giving your child the worldview you want to instill in them.
So why not join us on a completely risk-free investment in history's most daring expeditions and greatest adventures? Moms, dads, grandpas, grandmas, and the kids have everything to gain. And nothing to lose.
All eight Audio Adventures gives you a 5-star story of virtue and valor, daring and determination, character and courage – based on the historical adventure stories written by Henty, known for both their accuracy and suspenseful plots.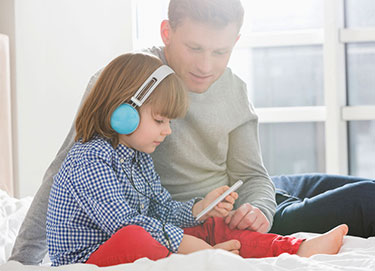 Plus, you get a whole host of supplemental inspirational materials. These valuable bonuses are yours FREE, our gift to you.
These include free parent's study guides and discussion starters… free musical soundtracks… a free digital audio library of additional historical broadcasts and lessons… free posters depicting key scenes from each adventure… free commemorative coins… and more.
If you are not 100% happy, your cost is zero. Zilch. Nothing. Nada. Because of our unconditional money back satisfaction:
Eight-Pack Audio Adventure Gift Set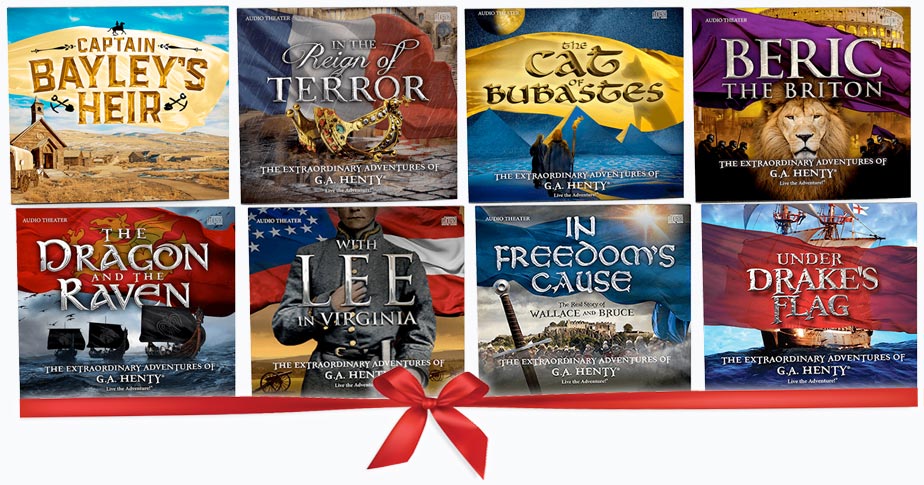 Get The Complete Set - 8 Audio Adventures Valued At $240 For Just $199
But we'd also like to give your grandkids even more!
They'll also receive the following bonuses...
Special Bonus #1:


Eight Complete Study Guide & Discussion Starter Sets

The study guides provide great ways to talk to your kids about the lessons learned in each audio adventure and how they can be incorporated into their day-to-day life. These downloadable study guides and discussion starters were designed by Christian educators as complete story curricula to complement each audio adventure.
Special Bonus #2:


All Eight Award Winning Soundtracks

You will receive high-definition MP3 downloads of all the original music by Emmy-winning composer John Campbell for each audio adventure. We're thrilled to be the first company releasing John Campbell's scores as collectible soundtracks.
Special Bonus #3:


Beautiful Poster Art From Each Of Our Audio Dramas

Beautiful, printable copies of some of the most challenging and motivational quotes from each audio adventure. Simply download the high resolution PDFs, print and frame for timeless inspiration.
Special Bonus #4:


Eight Limited Edition Henty Collector Coins

You will receive all eight of our ultimate Henty collector's coins (one for each drama) featuring iconic representations of each of our audio adventures. Ornately designed, masterfully engraved, and sure to inspire. Each coin is valued at $29.95 and captures the spirit of G.A. Henty's literary works. Total value of the coins is $239.60.
Special Bonus #5:


Studio-Grade AdventurePhones™

With our new "Adventure Listening" sound technology, along with "Perfect Ears" hearing protection, our AdventurePhones™ are a great choice for parents who are concerned about hearing health. Our first 4 Audio Adventures are directly loaded into the AdventurePhones™ with plenty of space to add all your future Adventures!

Special Bonus #6:


One Year Membership to the
Live The Adventure Club!

Your Live The Adventure Club membership comes packed with fun activities for children of all ages! These activities not only entertain, but teach valuable life lessons in an exciting way. From high-quality coloring pages to interactive games and quizzes, there is something for everyone! We've worked with leading educators to build a website that powerfully supports your grandchild's development.
Listen & Learn

Audio Adventures

Powerfully support your child's listening comprehension, fluency and vocabulary with easy-to-use tools.
Read Along Script improves reading skills by highlighting words as they are spoken
Kids earn Adventure Badges by completing fun, interactive Chapter Quizzes
Thinking Further and Defining Words sections improve vocabulary and reading
Helpful & Uplifting

Parent Resources &
Daily Inspiration

Get real advice on homeschooling, parenting, teaching and more through exclusive articles, podcasts and forums!
Hundreds of articles about parenting and teaching with more added each week
Be inspired each day with daily devotions, quotes, stories and a whole lot more
Community forum where you can talk and get tips from other busy moms and dads
Teaching Guides &

Educational Treasures

We offer parents valuable free time to catch up by putting history and vocabulary teaching on auto-pilot.
Access helpful study guides, lessons, teaching curriculum and more
Collection of rare history and grammar textbooks from the 1700s and 1800s
Hundreds of fun activities that entertain your kids while they are learning
Award-Winning

Audio Adventures Sent
To You Free

We'll also mail you the physical CDs for our newest Audio Adventures three times a year at no additional charge!
Shipped to your house before they're available to the general public
Original musical scores and sound effects bring Christian heroes to life
Turns stressful drive time into family fun and adventure time
12 Great Reasons To Buy "Audio Adventures" For Your Kids Or Grandkids!
Audio Adventures are guaranteed to hold your child's attention for hours because they are fun and extremely engaging
Audio Adventures support attention span and focus
Audio Adventures teach Christian history in a fun and exciting way – kids begin to love history instead of dreading it
Audio Adventures support vocabulary and comprehension and fluency
Audio Adventures teach children strong moral values and biblical decision-making
Audio Adventures support listening ability and conversation skills
Audio Adventures helps support dynamic memory and retention
Audio Adventures provide real heroes for Christian kids
Audio Adventures can unlock your child's mental potential and can even improve grades in school
Audio Adventures help children develop creativity and imagination
Audio Adventures teach children how to apply their faith in practical "real-life" situations
Turn ordinary drive time into family fun and adventure time
Here's What Our Customers Are Saying...
This is like Disney© for the ears.
We love Heirloom Audio. They are excellent quality!
What Heirloom Audio has done is incredible. It is a dream come true for me as a parent and it will bless my children more than I can imagine. God will see to that, I am certain.
Great products, great people! Want family-friendly Christian entertainment you can trust? Look no further.
Fantastic!! Great historical adventures that build character and give anyone an excitement for history!
Amazing quality, amazing content. Heirloom Audio brings history to life like never before!
Thank you for providing such great faith promoting, liberty defending, entertaining productions. We love Heirloom Audio!!!
We have all girls and they have LOVED every single product from you-we have them all and they listen to them again and again. Thank you for your wonderful ministry.

I listen to these every day on the way to work!
These stories have forced me to dust off my imagination and actually use it! Imagination, in general, is almost a lost art.

I like to listen to these Audio Adventures while I'm working in the garage.
My kids love listening to these, but I really love them too.
Rave Reviews For Our Audio Adventures!

So innovative and powerful... it could actually change America!
- Kirk Cameron
Actor (Fireproof, Monumental, Left Behind)

It has message and it has meaning. Anyone can find their place in these stories.
- Cathy Sara
Actress (Downton Abbey as Mrs. Drake)

It will keep you on the edge of your seat and you'll love it! It's history coming to life!
- Chris Anthony
Voice of Chris on Adventures in Odyssey™

Executive Producer Bill Heid totally created a masterpiece. I loved it!
- Katie Leigh
Voice of Connie Kendall on Adventures in Odyssey™

To be able to create stories that speak to our emotions in a fun and exciting way is great, so I'm happy to be a part of it.
- Sean Astin
Actor (The Lord of the Rings, Rudy)

Great scripts, great pacing, great job!
- Billy Boyd
Actor (The Lord of the Rings,
Master & Commander)

These are great stories!
- Joanne Froggatt
Actress (Downton Abbey as Anna)

Makes history exciting!
- Kelsey Lansdowne
Actress (Curious George)

They're taking very historic stories and really humanizing them, so you get to live these wonderful battles, but through the eyes of some really great and lovely characters. So well-written!
- Helen George
Actress (Call the Midwife)

These tales are about individuals who are morally active, who are intelligent, choosing to do the right thing - - and they're affecting the course of history by doing it. That's why they're relevant.
- John Rhys-Davies
Actor (The Lord of the Rings, Indiana Jones)
Two Easy Ways To Order Now!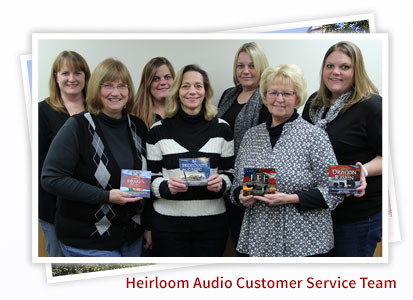 1) For Fastest Service: Click the "ADD TO CART" button at the bottom of this page, and it will take you to our 24-hour secure online order form.
2) For Fast Service: Have your credit card ready and call our Priority Order Hotline and tell one of our friendly staff members you want to order Heirloom Audio's Greatest Gift Audio Adventure Series. They'll take care of the rest. The number to call is 1-800-218-4652.
For Questions Or To Order Over The Phone Please Call 1-800-218-4652